Isobel Fairman, aged 6 took part in her first ever Dance Eistedfodd (competition) in Kingswood on Saturday 13th February. She was nervous leading up to the big day but managed to achieve a brilliant 3rd place for her first ever performance of her Modern Dance Solo! The judge commended her excellent timing (due to the hours of practice she has put in to Private Lessons with Miss Emily and practising at home over the past few months) and she is now working on her feedback with Miss Emily to improve her solo further before the next competition! Well done Isobel! We are very happy for you! Other students to perform at the local Eistedfodds this year include: Tegan Iles, Maja Bamber, Harriet Smith, Erin Pemble and Suzy Pearce.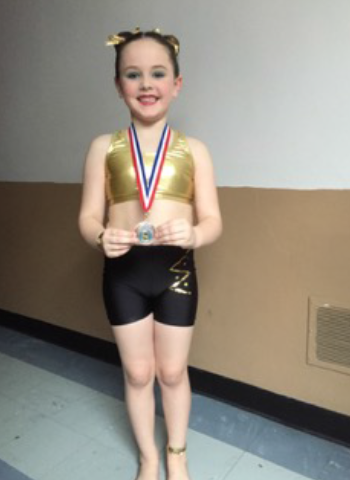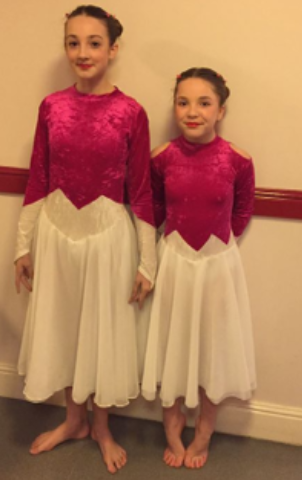 Left: Isobel Fairman (Grade 1) dressed in her Modern
Solo costume with her medal for 3rd place at Kingswood Festival.
Right: Tegan Iles and Maja Bamber (Grade 4) ready to perform their Lyrical duet at the Highbridge Festival
in March.
Well done girls, we are all very proud of you!