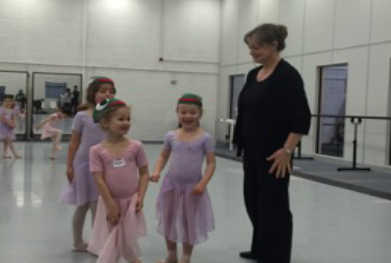 Last Autumn, several EBD students were lucky enough to take part in various RAD organised workshops. Cinderella Workshop On November 29th, Amber Yirell, Lillana Piscopo and Isabella Rant headed to Newport to take part in a RAD Cinderella workshop. Amber and Liliana spent the day being mice and frogs and at the end of the workshop they performed for their parents to a live pianist. What a treat!
---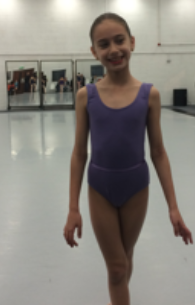 The Cinderella Workhop – by Isabella Rant (age 9)
On Sunday in November I did a Cinderella Workshop. Myself and 10 others worked together as the clock from Cinderella. We worked well as a team and it was extremely fun but also quite hard. At the end of the afternoon, after rehearsing our steps exhaustively, we put on red lipstick and sparkles on our faces and performed the routine twice to all the parents. I had so much fun doing the workshop i am really glad I went! From Izzi.
---
Lily Bezuidenhout and Bea Russe also attended RAD Workshop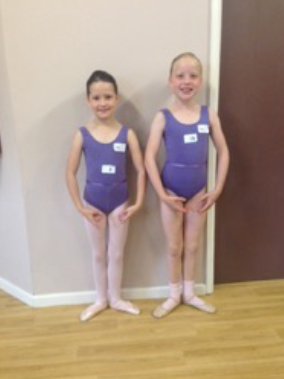 Lily's experience:
"On Sunday 11 October 2015, we (Bea Russe and Lily Bezuidenhout) attended an RAD Ballet Workshop in Gloucester. It was held at the Linda Virgoe Studios. The venue is beautiful, it has a cafe and its own uniform shop! Bea is squealing with excitement. Thankfully, not literally! There were 20 dancers from about 8 ballet schools taking part, and 3 ladies in the room. The teacher was a lady called Sarah Dickinson, there was also an examiner and a real pianist, it was the first time either
of us had danced to a live piano, which was very exciting! The Grades taking part were 2 & 3, so we were some of the youngest there. There were a few moves that we did not understand, but we soon learnt. For example a Soubresaut. The examiner watched the class and awarded 2 medals to the best dancers. Sadly not one of us, but maybe next time! After the lesson we had a yummy warm cookie in the cafe. We really suggest the RAD workshops as they give you extra help in your weekly lessons, as well as learning new steps, and meeting some lovely new people."
Many thanks to Lily Bezuidenhaut, Grade 2 Ballet The RAD regularly put on workshops. If you'd like to see what's on, please visit the RAD Website: http://www.rad.org.uk