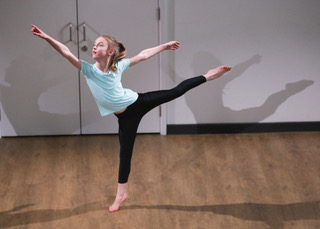 Private Lessons allow a more personal approach to teaching. They can be one-to-one, or in a small group. They allow those preparing for an exam or performance (such as an Eisteddfod) the chance to benefit from a series of specific coaching sessions tailored to reach these goals.
They are also ideal for those who attend group classes, but would like a little extra help with getting to grips with the basics such as adult beginners to ballet or tap. In a one-to-one lesson, your teacher can give you a series of exercises to work on at home, as well as explaining the basic principals of your chosen discipline in a relaxed environment.
If you are preparing for an audition for entry to Dance or Drama School, then Private Lessons are a great way to work on your confidence in dance at your audition, or specific dance solos you may be required to perform.
They are also simply a fun way to learn dance at your own pace, in a relaxed and friendly environment tailored to meet your specific needs and suit your own timetable.
If you would like to arrange some Private Lessons for yourself or your child or make an enquiry regarding one-to-one lessons, please visit the contact section.